TDA7297 Audio Ampilifier Board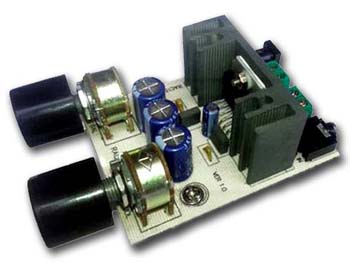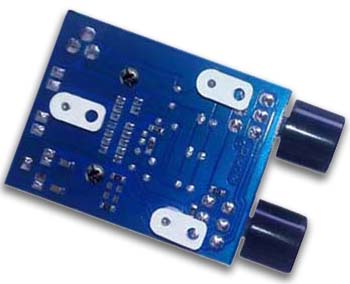 RAC15-2C amplifier with onboard IC TDA7892 is a wide voltage input stereo monolithic power amplifier that can operate from 9 to 18 volts and provides about 15+15 watts of output power. It can be connected to wide varity of load impidance ranging from 4ohms to 8ohms. All these features makes this a versatile amplifier to be connected to wide range of products; computers, mobile phones, other audio products where a descent amplification is required.
RAC15-2C audio amplifier is plug and play type of amplifier. One just needs to connect it to voltage adapter ranging from 9 to 18 volts. Audio input jack accepts strandard 3.5mm jack. Mobile or any other audio source can be connected to the amplifier via this audio jack. Volume control is also provioded to adjust the volume of the amplifier. Stereo balance can be achived via rotating BAL knob. This module can be connected to small three inch speakers for hi fidility sound.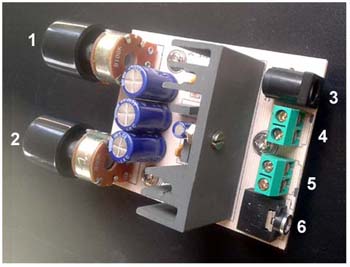 Know Your RACKEYS RAC15-2C audio amplifier board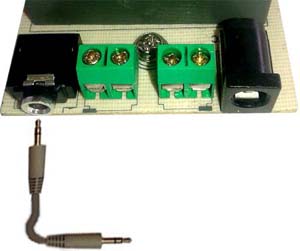 Connecting to audio source
AUX 3.5mm standard socket is provided onboard this audio amplifier to facilitate the connection of the amplifier to audio source like mobile, computer, etc via standard audio cable having 3.5mm jack.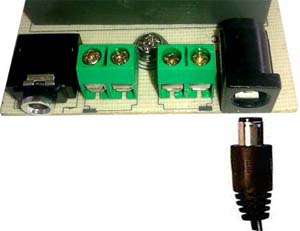 Powering from standard DC power adapter (9v to 18v)
Specifications: Table I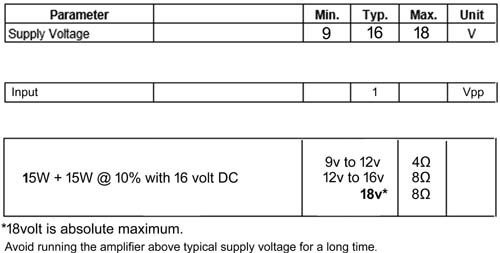 RACKEYS® is a registered trademark of RACKEYS, C-193, Industrial Focal Point, Patiala, Punjab, India. 147004. ( © 2023 RACKEYS )